Cases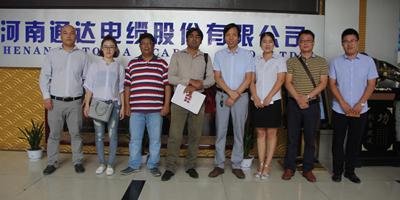 Time: August 30, 2016
Country: Pakistan
Purchased product: AAAC / All Aluminum Alloy Conductor
The client is a powerful power products agent in Pakistan, in the begining, we cooperated with him for bidding. As we have complete qualifications and procedures in wire and cable solutions, the client delivered information of our company to the customer and received good feedback from him and then he began to purchase our products. While we are a medium sized company and he was not familiar with us, so it's difficult to sign business contract, later, we visited the local customer in person for negotiation and meanwhile invited him to visit our company, due to our unremitting efforts, contract was signed between us.
---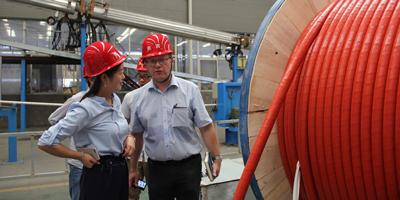 Time: July 16, 2018
Country: Peru
Purchased product: 18/30kV cooper wire and cable shielded power cable which is water-proof and flame-retardant
The product is a successful case of our low and medium voltage power cables on the international market. During our cooperation, the Peru customer asked us to deliver the products within 50 days, which is a heavy task for us, but we successfully finished the production process on schedule and delivered them to the customer, which won us good reputation from him. We have strict quality control and properly designed production process, which helps us to win recognition of our Peru customers.
---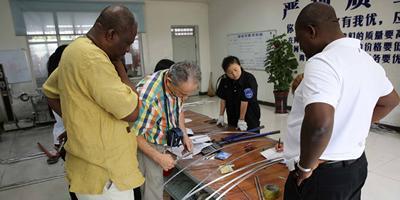 Time: May 16, 2016
Country: Ghana
Purchased product: Aluminum Conductor Steel Reinforced
We received inquiry from ETW International, after communicating with the customer, we knew that he was making an offer for tender, one year later, he won the bidding and we gave him our renewed product price, after everything went well, we were told not to buy our products by the customer, then we exerted great efforts to convince him, such as providing of qualifications, certifications of our company, delivering him relevant company and product videos, introducing him with more detailed information of our company and finally, we perfectly meet the customer's delivery time and got the order. The picture shows that the customer come here to have products examination, he came here for the first time, but praised us highly on our company and also gave great confirmation to us, helping to establish long cooperative relationships between us.
---
Construction site