ACAR / Aluminum Conductor Aluminum Alloy Reinforced
Overhead Transmission Line, Overhead Transmission Line Conductor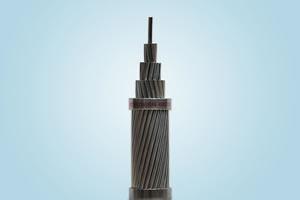 Features
The aluminum conductor aluminum alloy reinforced offers excellent balance between mechanical and electrical properties.
It has excellent corrosion resistance, owing to compatible materials in the centre core and outer layers.
The ACAR is a compromise choice among AAC, ACSR and AAAC. and sometimes can be a line engineer's cheer.
It has 1350 designates grade of pure aluminum.
It has 6201 designates aluminum alloy grade.
Application
The aluminum conductor aluminum alloy reinforced is an excellent conductor choice where current carrying capacity, higher strength and lower conductor weight are critical to the line design.
Standard
ASTM B 524, IEC 61089, etc.
Specific Parameters
Click below for specific parameters
Construction
The ACAR is made of round aluminum 1350-H19 wires and round aluminum-alloy 6201-T81 core wires for use as overhead electrical conductors.